I grew up with these bands when I was in a teenager so when I read they were going to have concerts in Manila, it definitely got me interested and made me look back into my stack of taiyo yuden CDs to listen to their music again. I do not know if I will be watching but I am sure the venue will be jampacked!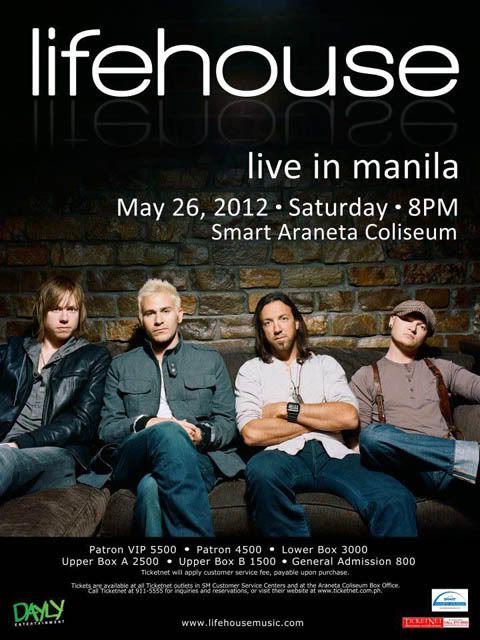 Lifehouse Live in Manila on May 26, 2012, 8pm at the Smart Araneta Coliseum.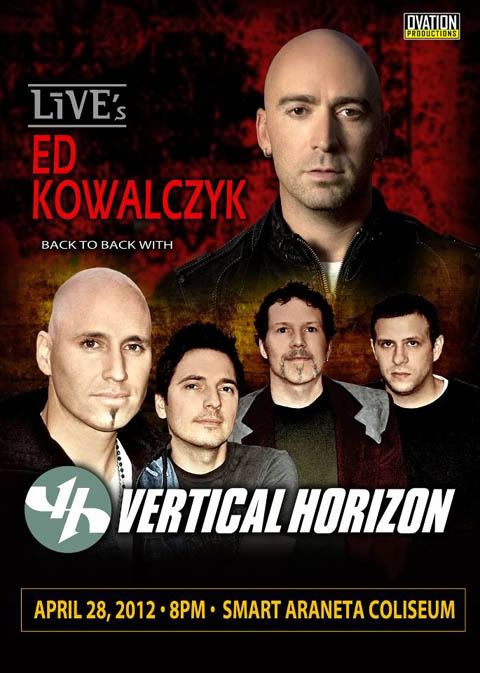 Vertical Horizon and Live's Ed Kowalczyk Live in Manila on April 28, 2012, 8pm at Smart Araneta Coliseum.
Vertical Horizon Live in Cebu on April 29, 2012, 8pm the Waterfront Hotel, Cebu for more info please call 5328883, 232 6888 / 514 3500 for reservations